Philosophy
Enhancing and maintaining the human body as it was meant to move and feel. Through evidence-based practice, Kinnected Chain is committed to your improved health, mobility, and performance.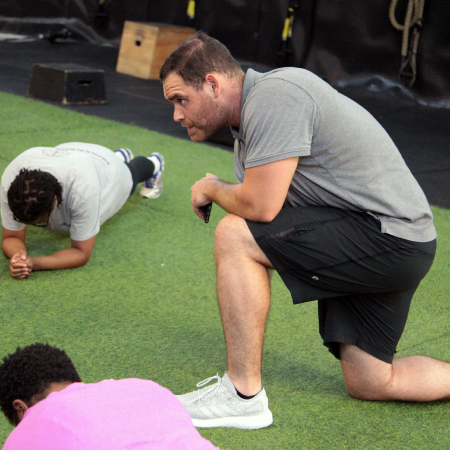 John has been a member of the health sciences community since 2007. In college he learned how to assess human movement and create goal centered programs. Throughout his continued education he was involved in undergraduate thesis work, exploring the science of human movement, and how to better maintain and enhance it. From here, while completing his graduate degree, he explored cognitive decline among the older adult population and the underlying effect of this on human health and movement. John is focused on enhancing athletic performance, along with maintaining independence and mobility among the older adult population. His approach to each person is individual, ensuring the appropriate plan is set to help you reach your goals.
Specializes in:


Physical rehabilitation


Personal Training

Athletic Development

Older Adult Health and Wellness

Workplace health and safety seminars and ergonomic assessments
.
Masters of Science – Health and Rehabilitation (Physical Therapy)

Bachelor of Science – Human Kinetics (Exercise Physiology)

University of British Columbia

Advanced Health Diploma- Fitness and Lifestyle Management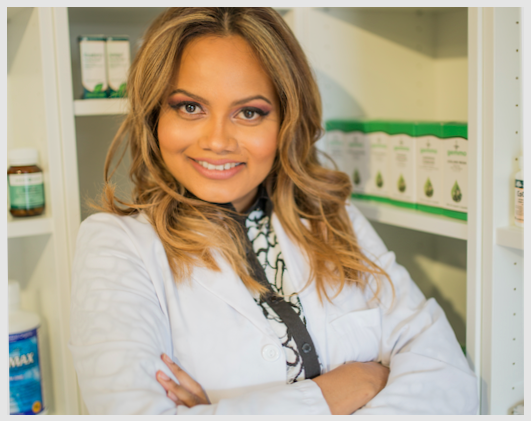 Amanda Narin
Homeopath
Amanda graduated with honours in Homeopathic Medicine and went on to complete extensive training in Auricular and Bio energetic medicine with renowned team of Alison Adams and Dr. Mikhael Adams, B.SC., N.D, president of the International Association of Auricular and Bio energetic medicine to locate the blockage(s) in the body that cause illness. She triggers the body's natural ability to heal by unblocking the enzyme system and removing the emotional, physical and chemical toxicity from the body. She is known for her work ethic of "leave no research stone unturned" that leaves the patient with tangible results.
Imad Gholami-Shaker
Certified Personal Training Specialist
Imad is a Certified Personal Training Specialist with a degree from University of Guelph in Applied Science and Kinesiology, as well as a diploma from Humber College in Fitness and Health Promotion. His main focus is to help any individual seeking guidance in attaining greater fitness levels and improving their overall well being. He also specializes in elite sport performance with a personal background and focus on soccer, as well as powerlifting. Imad has incredible experience working with Toronto FC as well as Canada's U17 women's soccer team, along with the Canadian Sports Institute of Ontario.
Jarka Crawford
Registered Holistic Nutritionist
Certified Holistic Cancer Practioner
Jarka's goal is to help you use food as a tool to live your life for your greatest potential. She will take the amazing power of nutrition and intertwine it with your own goals and desires. Whether you wish to use food to reset your body, address chronic health symptoms or a specific medical condition, she will be there to support you at every step of the way. Your physical, mental and emotional self will all be addressed as she works with you to nourish yourself and ultimately your life. She has seen many clients go through incredible shifts and transformation in their lives by taking time to learn more about their unique nutritional needs while enjoying delicious and healthy meals in their daily lives.
Sydney Hassoun
Certified Athletic Therapist
Sydney is a Certified Athletic Therapist that graduated form York University with a Bachelor of Science; honours, in Kinesiology. During his time at York, Sydney worked with various types of athletes ranging from varsity athletes to elite Canadian champions such as the Toronto Argonauts Football team. His experiences include working with hockey at Ryerson University, football at University of Toronto, basketball at York University, as well as multiple women's rugby teams. Sydney strongly believes in the importance of combining sport specific exercises along with manual therapy in order to achieve the best possible outcome. Within the working community, he's the Athletic Therapist for the Toronto Aeros women's hockey team as well as manages marketing events across Canada. Outside of work and academics, Sydney enjoys travelling, playing beach volleyball, skiing and hiking.